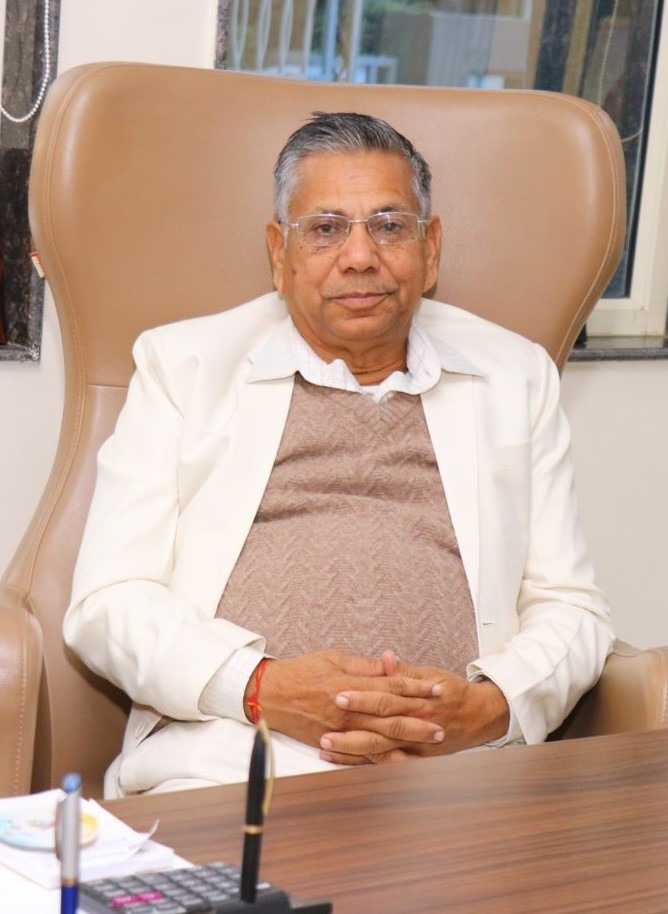 Chairman's Message
TVS aspires to be one of the foremost schools in the region by excelling in academic programs based on quality education which is flexible, innovative, different, and encourages international standards of professional academic excellence and responsibility.
TVS desires and dreams of molding, training and equipping its students in such a way that they would play a visible and an effective role in facilitating the creation of a better future and society as its "Change Agents". It will provide an impetus to them to pursue and grow in their potentiality and capability.
The Venkateshwar School through its,
"TVS CAN" Initiative, C-CREATING / A-AWARENESS / N-NOW/ or & NETWORKING
Inspires to inculcate in its students a mind set and thought process which will instill in them a self belief that, "it is in serving that we are served".
At TVS we believe in the 3 S's (Serve/ Support/ Strengthen) and it is through this approach that we intend to win the hearts of all our children and also their parents who will connect with us.
Sh. Subhash Chand Verma
Chairman
Free Student Counselling
Just fill out the form below & we will get back to you within 24 hours.