Academic Facilities
TVS is "A School That Cares". It is a place of learning and fun where personal attention, emphasis on good habits, etiquette, mannerisms, culture, ethics and morality are not taught but ingrained in the hearts and minds of our students through experiential learning. We catch them young, as they say………..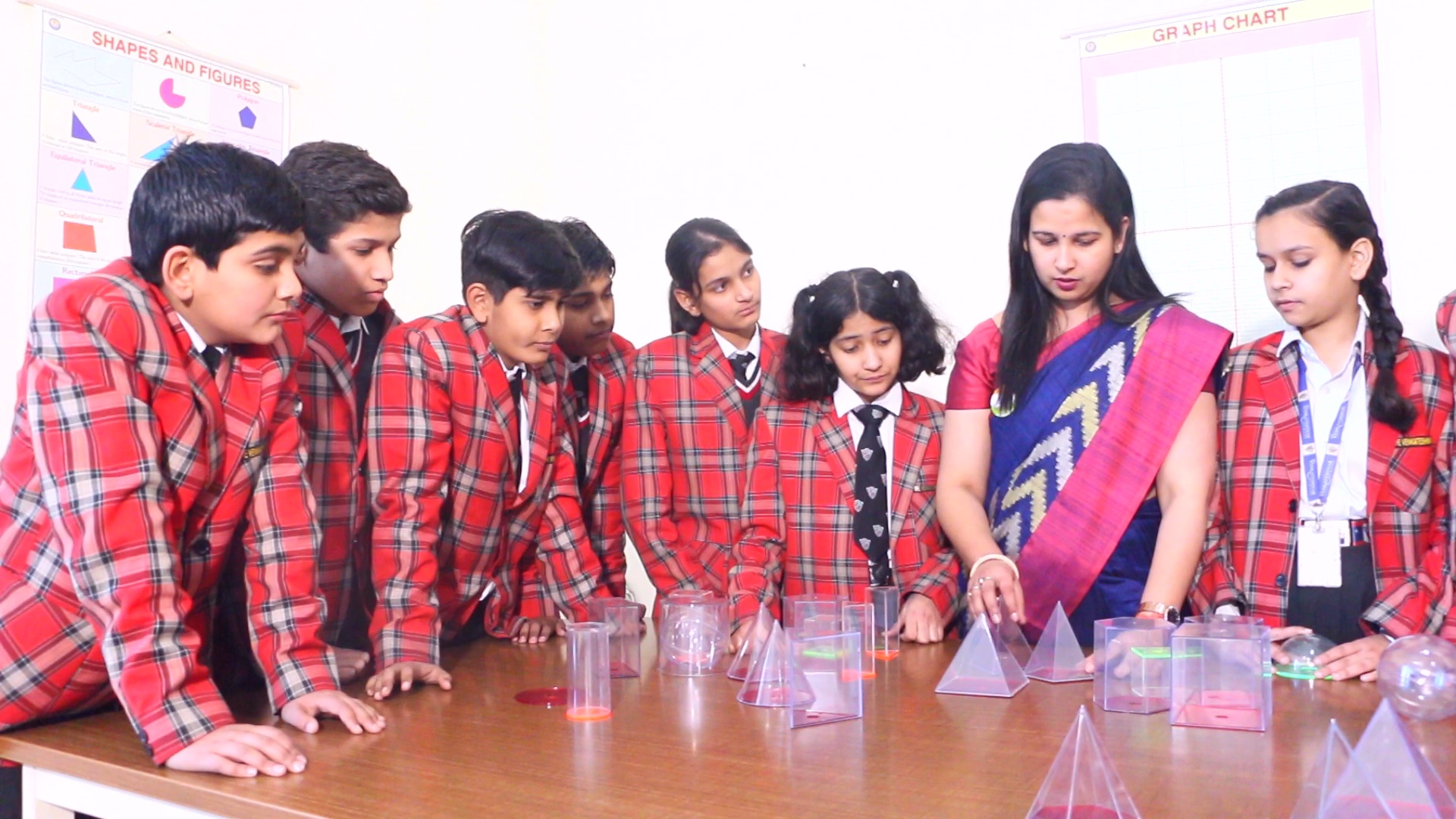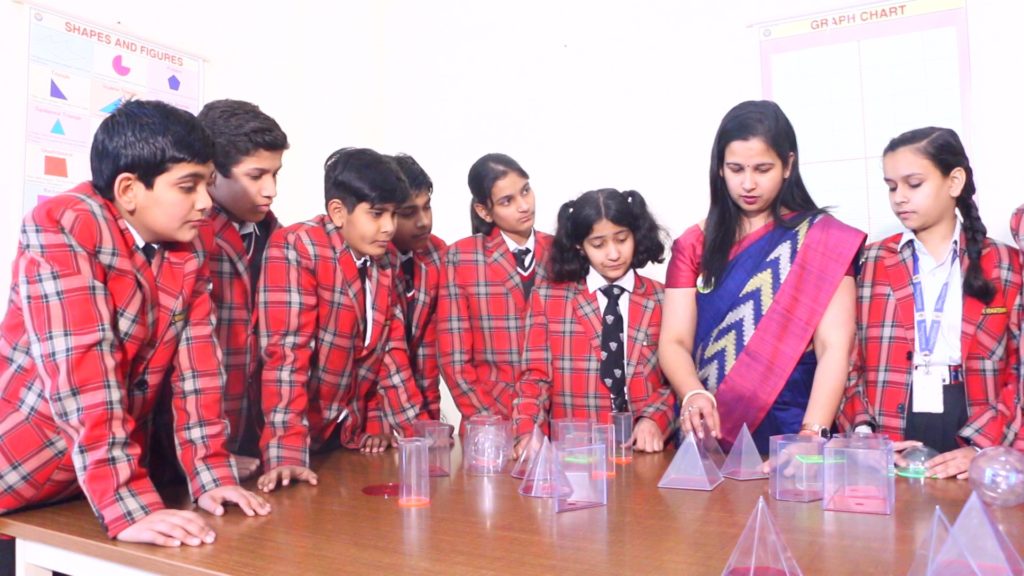 TVS with colorful, attractive and well-designed environs is really a child's dream being converted into a reality. Our Primary Years Curriculum provides specially designed, thought-provoking rich learning material which embraces creative activities such as Reading, Painting, Story Telling, Dressing Up, Make Believe Games, Scribbling Boards, Jumbles, Jigsaws, Building Blocks, Finger Painting, Clay Modelling, Paper Tearing, Folding and Pasting etc., Role playing Games in the Doll house Corner help the child in familiarization and understanding people in different phases of their life.
The use of modern audio – visual aids build interest and make learning easy. Our Play-Pen includes many types of playing equipments. Through the use of appropriate apparatus, children develop their co-ordination skills required to play more organized games when they are older.
Filtered / mineral / R.O. water is served in the school.
TVS Innovative Teaching
Our creative teaching method neither imposes upon the child nor does it abandon him in total free play. It provides a carefully planned and structured environment which promotes growth and learning the natural way. Our child centric approach not only simplifies concepts, but also meets the various needs of the growing and extremely curious children: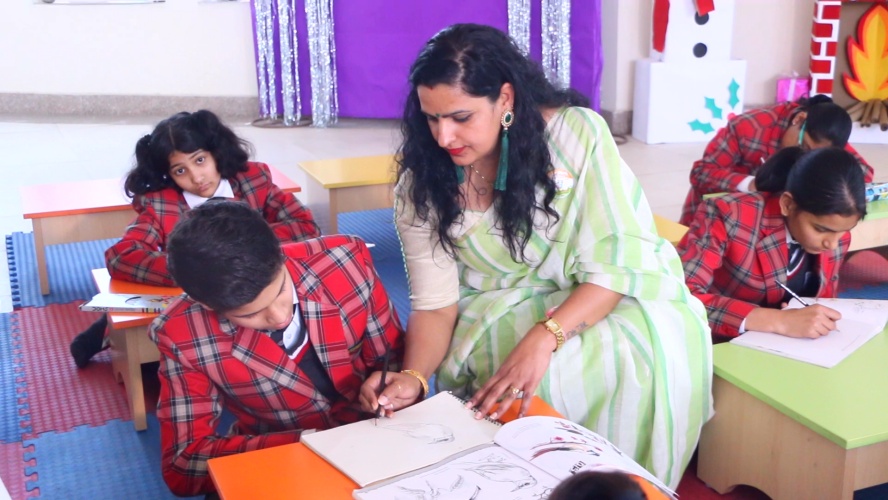 Cognitive skill development

Personality / Psychological development

Practical life (Care of self and environment)
Teachers at TVS
Our Teacher is a MOTHER to our students first

Our Teacher is a Friend and Companion to our students second

It is only third that they get into the mould and make up of a Teacher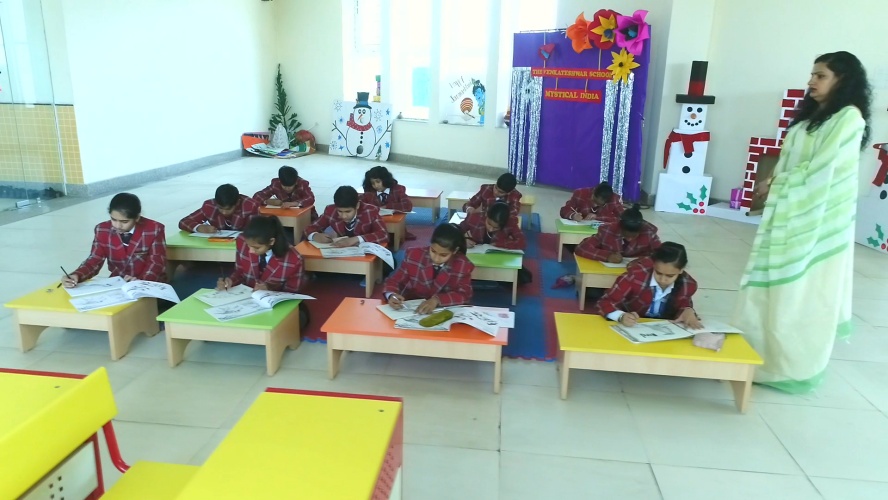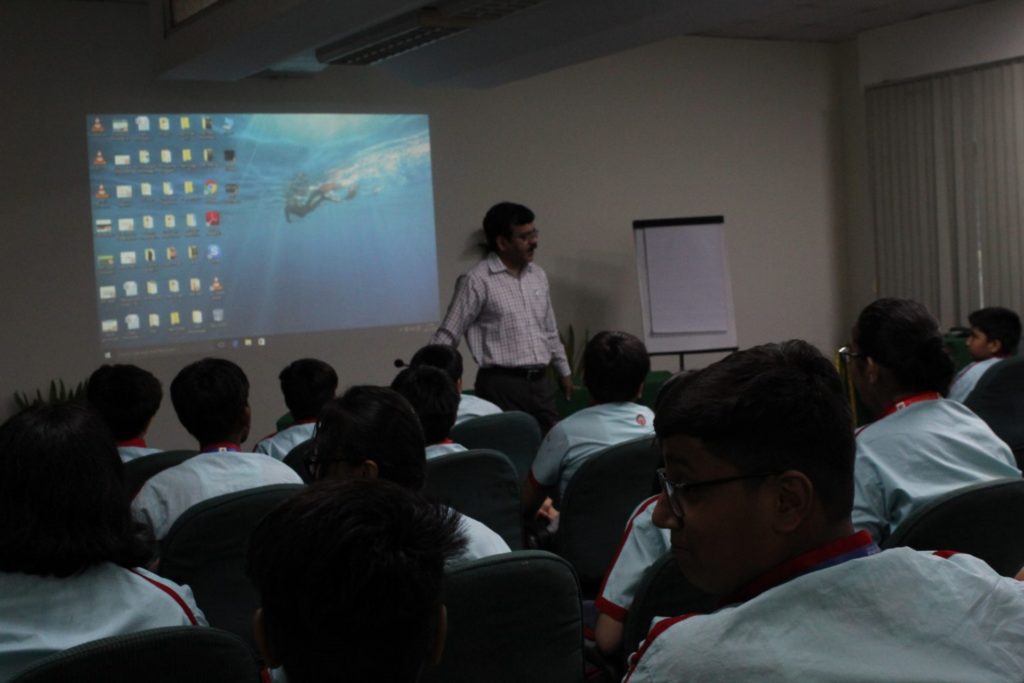 The classrooms are equipped with SMART Boards. These contain Smart LED panels and Smart Document Cameras are also installed. Wi-Fi access points are available to provide wireless coverage to all the classrooms.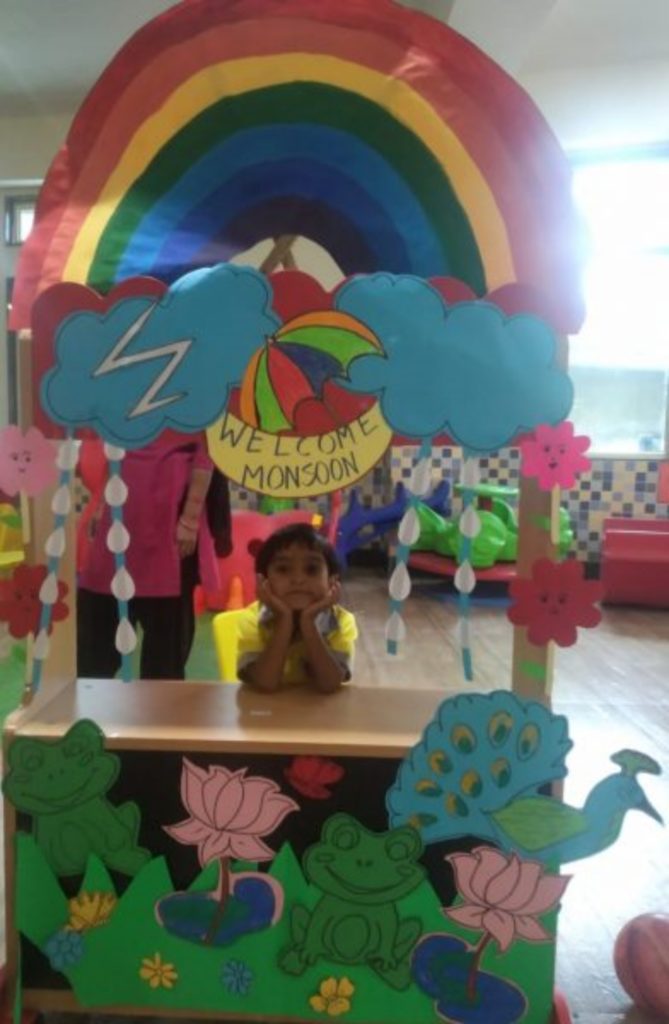 The visual arts are an integral part of everyday life, permeating all levels of human creativity, expression, communication and understanding. They range from traditional forms embedded in local and wider communities, societies and cultures, to the varied and divergent practices associated with new, emerging and contemporary forms of visual language.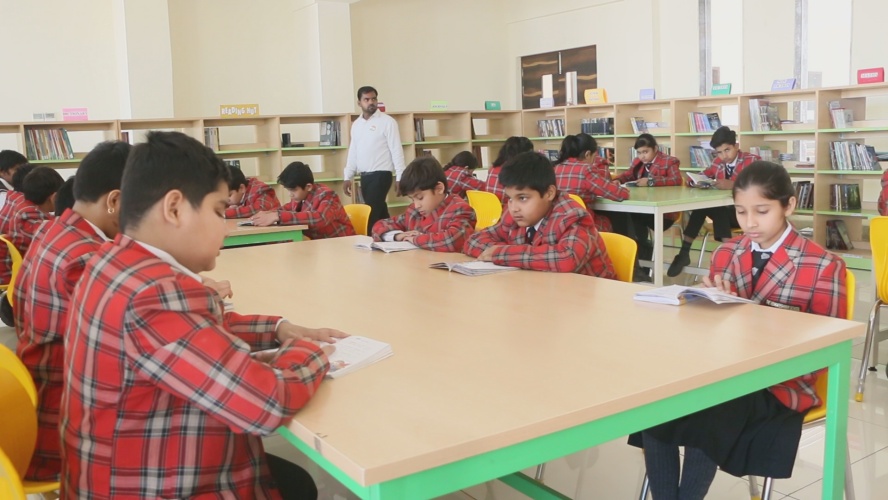 The school has excellent library facilities with volumes of books, comprising references, prescribed texts and popular fiction. The school subscribes to several newspapers which include daily editions as well as student editions, national and international magazines. The school has various festivals, displays and activities organized from time to promote reading. These include reading hour sessions, literary events, quizzes, summer and winter reading challenges. A well qualified teacher librarian assists these skill developments.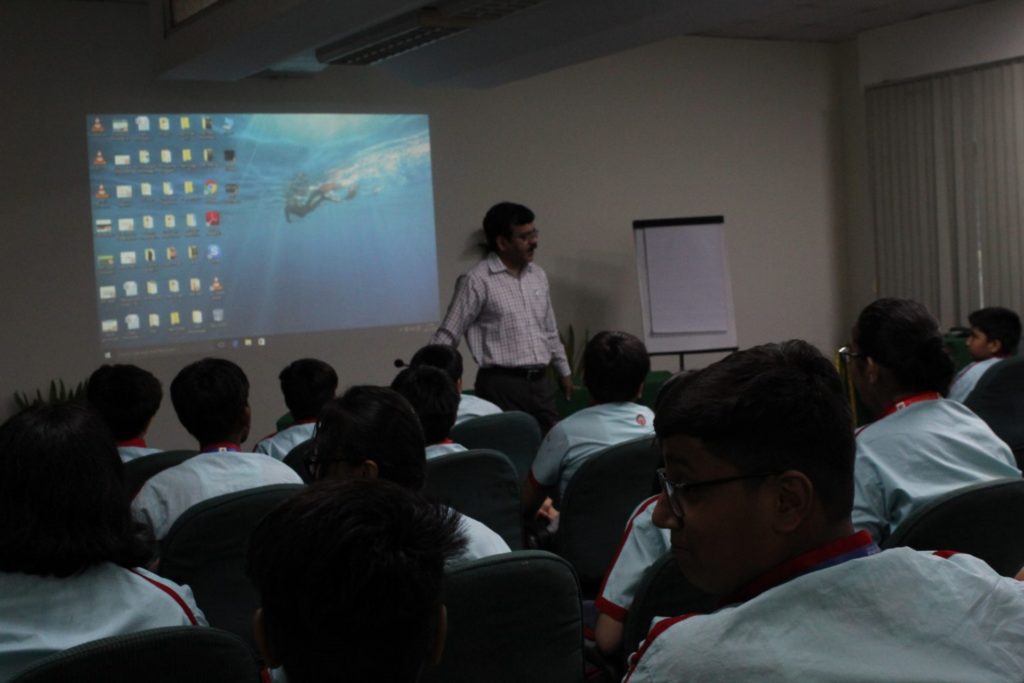 Cybernetics and Information Technology have made inroads into academic programs. We have gone headlong into becoming an IT-savvy school offering Computer Science, Information Technology in a Global Society and other computer courses as prescribed by the curricula on offer in our school. Students have unlimited access to computers and the professional software tools that go with them. Our teaching laboratories are equipped with computers all networked to common file servers and connected to the outside world via the internet through leased lines.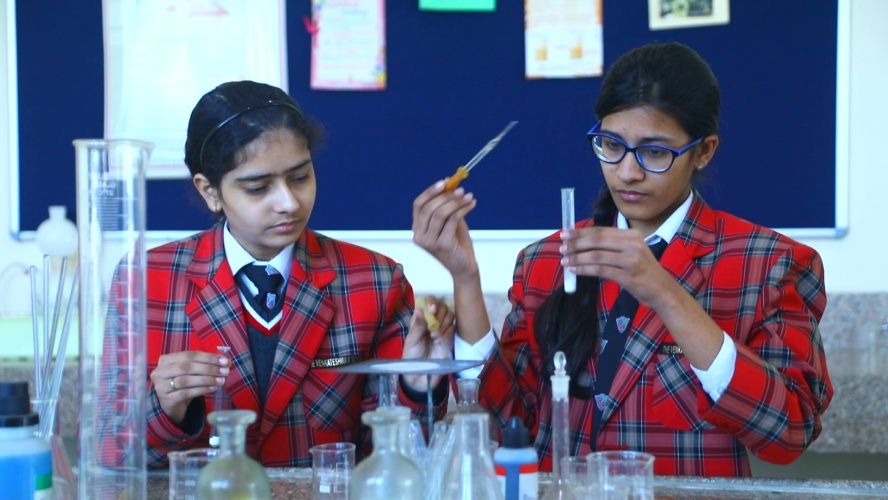 The state-of-the-art laboratories meet all the international safety and standards of the national and the international curriculum. Three spacious separate labs for Physics, Chemistry and Biology are used to infuse a spirit of learning and inquiry in the young minds. The experiments conducted in the labs helps the student understand the complex concepts better, giving them the opportunity to be inquirers and facilitating them to explore the world beyond the books.
Mathmania Club

Literary Club (Journalism & Public Speaking)

Legal Literacy Club (Political, Economic environmental Issue)

Astronomy Club (Physics)

Instrumental & Vocal music Club

Theatre Club
Designer's Club

Value Education

Einstein Club

Infotech Club

SUPW Club

Nirogyam Club
Just fill out the form below & we will get back to you within 24 hours.