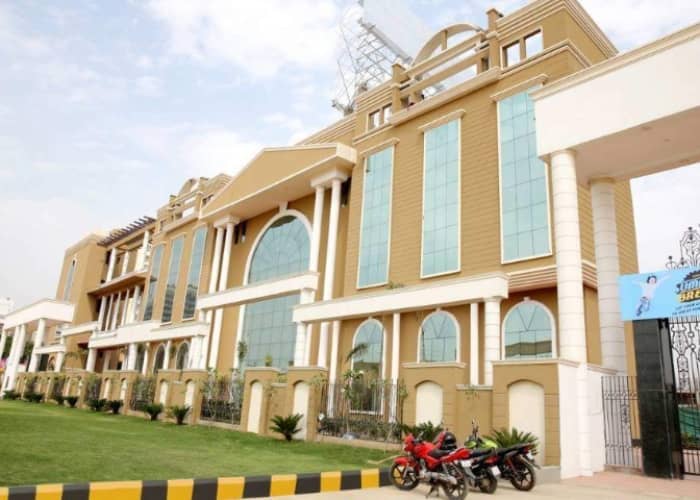 In this blog, we will outline the steps involved in the admission process and provide helpful tips on why we are the right school for your child:
Research schools: The first step in the admission process is to research schools in Gurgaon. Start by considering the type of education you want for your child and the location of the school. Then, gather information about schools in your area, including their curriculum, facilities, and extra-curricular activities.
Schedule visits: Once you have a list of schools you are interested in, schedule visits to the schools to get a feel for the atmosphere and meet with the teachers and staff. This is an excellent opportunity to ask questions and get a firsthand look at the school.
Apply: After visiting the schools, you will need to submit an application. Each school has its own application process, so be sure to check the school's website or speak to the admission office for more information.
Attend the entrance exam: Many schools in Gurgaon require students to take an entrance exam as part of the admission process. The exam helps schools assess a student's academic abilities and determine their aptitude for the school's curriculum.
Review the admission decision: After the entrance exam, the school will review your application and notify you of their admission decision. If your child is accepted, you will need to complete the enrollment process and provide the required documents.
Consider financial assistance: If the school you are interested in is not affordable, consider applying for financial assistance. Many schools in Gurgaon offer scholarships or financial aid to help families cover the cost of tuition.
Conclusion
The admission process to a school in Gurgaon can be complex, but with the right approach, you can find the right school for your child. Start by researching schools, scheduling visits, applying, attending the entrance exam, and reviewing the admission decision. Consider financial assistance if needed, and remember that the admission process is an investment in your child's future.