Principal's Profile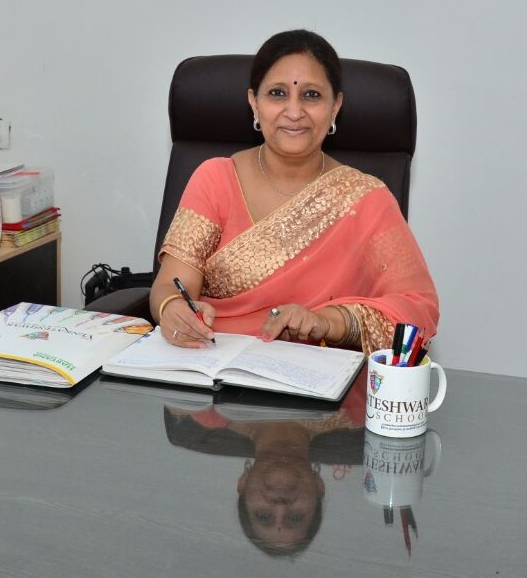 With almost two decades of teaching experience behind her, Vandana Khanna surmises in creating a positive student – centred school culture.
She has to her credit B.A. Honours in English and M.A. in English Literature from the University of Delhi. She went on to acquire a degree in B.Ed. and moved on to become a deeply committed educationist.
Starting her teaching career with G.D. Goenka Public School, Vasant Kunj, New Delhi, she got exposed to a variety of effective class room strategies and shouldered multiple responsibilities as the Class Coordinator, Subject Coordinator, Examination Coordinator, explicating Public Speaking and Personality Grooming – thus adding to her rich and varied teaching tenure.
Subsequently, she became the Headmistress at MBS International School, Dwarka, New Delhi, where she administered a compelling and inspired vision with a sense of core purpose, multi-tasking in all spheres for overall school development.
She conducted programs for overall language development and proficiency in English language for training Corporates and Students.
As the Principal of The Venkateshwar School, her conviction and passion is to inspire, empower and educate. It is her vocation to ensure that what is taught in school is vital to our world in many ways.
She believes in enforcing discipline and preparing children to be Global Citizens of tomorrow. Her forte is modeling  excellence and celebrating uniqueness.
Free Student Counselling
Just fill out the form below & we will get back to you within 24 hours.